3 Latest Punk Rave Men's Accessories
Punk Rave, the epitome of alternative fashion, extends its edgy and rebellious spirit to a captivating collection of men's accessories. Punk Rave's men's accessories are a fusion of punk and gothic styles, making them perfect for those who embrace the darker side of fashion. Each piece is meticulously designed to capture the essence of rebellion, with elements like spikes, studs, leather, and chains taking center stage. These accessories are a direct challenge to traditional fashion norms, allowing you to stand out in a crowd.
This bag is made of knitted fabric and cracked leather. It has two practical pockets. There are four buckles to adjust the loop length.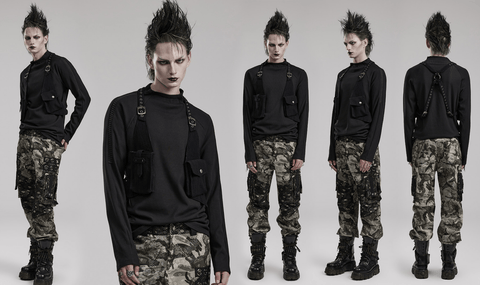 This choker is made of non-elastic leather and cracked leather. Sharp corners are cotton-filled. Metal spikes for decoration. Snap button for easy wearing.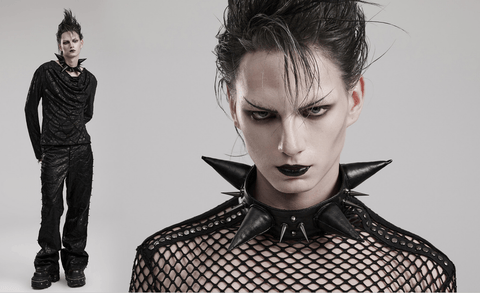 Layers of asymmetrical waves and pumped pleats add aesthetic appeal. Exquisite beaded lace around the collar adds a Gothic aesthetic. A personalized decorative buckle is sewn on the front.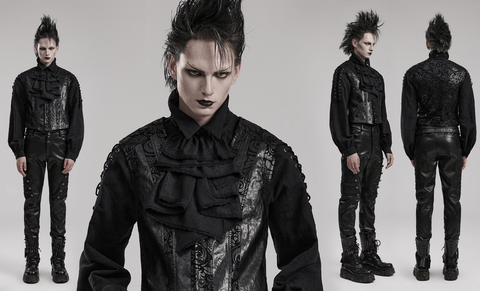 Punk Rave's men's accessories are a manifesto of defiance, a canvas for self-expression, and a nod to the rebellious spirit that refuses to be tamed by convention. If you're ready to embrace the darker, more audacious side of style, Punk Rave has the accessories that will help you make a powerful and unforgettable statement. If you want more designs, please sign in to our store for more costumes with excellent quality and fascinating designs!