Learn this fashion blogger and teach you to have a practical and stylish wardrobe!
 After visiting photo websites for a long time, I found that European and American street fashion photography is very distinctive. Many celebrities are smart in business, but privately, they prefer relaxed and comfortable sportswear.
The bloggers and supermodels in the mixed fashion circle are two major directions. Either it's a cool tycoon with a stern face and a cold aura stating that strangers do not close.
Either it is a colorful and eye-catching, the whole person is watching lively.
I don't think which style is more fashionable. On the contrary, these styles have their own bright spots in my opinion.They are all characteristic and suitable for the different people.
It's just that these street fashion styles seem to be a bit picky for people and occasions.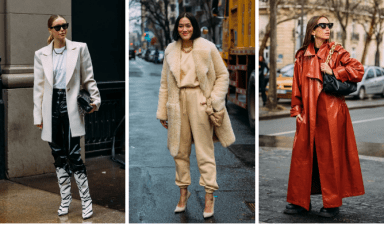 In daily life, not everyone has that strong aura and needs to be dressed as a queen. Not everyone has an excellent ability to control color.
So what shall we do? Wearing sportswear in pursuit of comfort like a female celebrity? It seems a bit unwilling to be so ordinary.
After all, most people's outfits are in pursuit of practicality. At the same time, it is best to have a bit of features and fashion that are not excessive.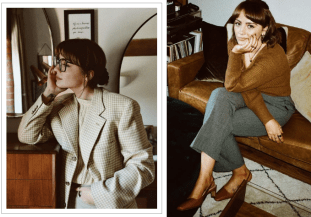 And the blogger Alice Catherine that I want to introduce to you today is such a dressing example.
01
 She is not a gorgeous woman and she does not have a perfect stature.
Alice Catherine from the United Kingdom is a pretty typical British appearance, with three-dimensional features and beautiful eyes. But in the fashion circle with many beautiful women, she is not considered a gorgeous woman.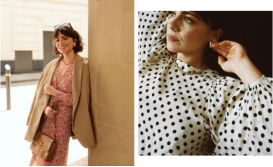 Looking at the figure again, although no clear height record has been found, it can be seen from the photos that it is definitely not a perfect figure like a supermodel. Even a little bit fat on the arms and belly.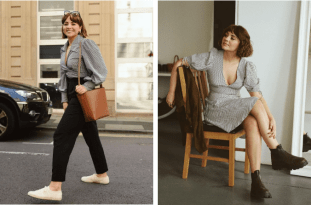 Unlike other fashion bloggers who are capable and unattainable, Alice is very approachable.
It can be seen from her home design that it is not the mainstream Nordic style, but warm and stylish. She likes retro furniture, which can make people feel better.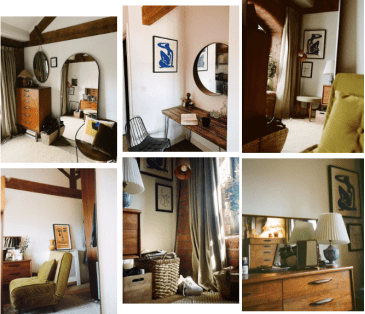 The various green plants she often brings home also make the whole house full of vitality.
Even on vacations, she seldom goes to the sacred sites of Internet celebrity, but prefers natural scenery such as mountains and forests and countryside. Rent a small cabin where there are beautiful mountains and clear water, making people very comfortable.
I made her as a role model for dressing, because she doesn't engage in those cold atmospheric, or fancy color matching.
The whole person is like the ordinary people we can see everywhere on the street, but it is more fashionable and better-looking than ordinary people. This is a very clever, self-styled, ordinary but not mediocre way to wear.
Second, the clothes in Alice's closet are really practical.
As an Englishwoman, her wardrobe will not only have short sleeves and coats. Wearing windbreaker + shirt/sweatshirt + flat shoes in autumn, change to coat + sweater + boots in winter, and please don't forget to add a scarf.
After entering the deep winter, it will be replaced with a thick down jacket/fury jacket + trousers + boots. It is very warm to wear, even our northern girl can boast "practical dress".
Alice has her own style now. But she also has been struggling for a long time on the way to find the right style.
Even if it was 3 years ago, she had already started to be a fashion blogger. She was still wearing a small suit, fisherman shoes, big bangs, ball head... These seem to be back to the "popular items"of 2015.
However, , other fashion bloggers and editors were already dressed as follow in 2017.
So, let's explore which dressing skills Alice has improved. Achieving that while forming one's own style, it can also take into account the practical wear and good-looking.
02
Practical , fashionable, not exaggerated!
Alice can not without a thick coat in winter like everyone, but she will use stacking to increase the layering of the single product. 
T-shirts + sweaters, sweaters + shirts.....Everyone knows these basic methods, but you will forget them when you wear them. Look at Alice's demonstration, a bit of hierarchy looks very distinctive.
In addition to these basic ideas, Alice occasionally wears two coats, such as an oversize coat + denim coat. This kind of coat with coat layering is not exaggerated or impractical, you can have both temperature and demeanor.
But I found out that her favorite layering idea is still knitted vest + shirt.
For example, in this blue vintage vest, she paired it with a checkered shirt that is also vintage, and a wide-shoulder suit. It will make sense of hierarchy comes out.
The gray WEEKDAY vest is shorter. She used it to match a long shirt (this plaid shirt is also a vintage), with a long windbreaker on the outside.
In addition, her favorite thing to wear is a beige vintage vest. She has worn it several times, often stacking up shirts and woolen suits.
In addition to stacking shirts, this vest has also been worn by her in sweaters, shirt skirts, tea break skirts... it is very practical!
Many people are accustomed to wearing knitted cardigans. In fact, it is quite interesting to change to a vest. When putting on a jacket, you don't have to worry about the sleeves being too crowded.
- Item Recommend -
2/ Knitted dress
As I said before, Alice's outfit is comfortable and without sense of distance. And this intimacy is related to her knitting items. From cardigans to pullovers, Alice has countless knitwear.
I have a rough count of Alice's knitwear, from solid plain weave to pattern design, or twists, stripes... She has all kinds of texture!
Alice will also pick some more design styles. For example, the zipper turtleneck sweater, which is very popular this year, is very straightforward to wear open. There is also a green sweater with a hollow back and a satin skirt, which is so beautiful to wear indoors in winter!
She also likes cardigans with a sense of design. The two pieces on the left have a wooden ear and a lamb shank sleeve, both of which are styling designs. The ultra-short green one is a vintage, and the color of the version is very pleasing.
-  Item Recommend  -
In addition to knitted tops, Alice also really loves knitted skirts. The following two skirts of the same color and olive green have appeared in our article before.
She also has a beloved one, a green deep V halter, which she has worn several times on vacation. This skirt is very sheer and has a design with exposed seams.
- Item Recommend - 
3/ Use knitwear as shawl 
In recent years, more and more people have begun to notice the way to wear knitwear as a shawl. Not only can keep your shoulders from getting cold, but also increase the sense of hierarchy. Alice is definitely a practitioner who implements this rule of wearing. 
Wear blouse and dress with knitwear in spring and autumn.
In winter, use knitted sweaters as shawls to wear suits, windbreakers, and coats... It's more fun to wear than using a simple scarf.
If you want to try this way and don't know how to pick a sweater, you might as well refer to Alice's choice. 
All-match colors: There are three of her most common outfits, namely white, brown, and green-brown. The color scheme is generally dark clothes + white knitwear, light clothes + brown knitwear, coffee color clothes + green-brown knitwear. 
Soft yarn: This way it won't be bulky when tied to the body.
- Item Recommend -
4/ A Little More than The Basic Item
 As can be seen from the previous preference for knitwear, Alice likes a little more design than the basic style. 
For example, a solid color suit, she will pick a wide-shoulder design or leather material.
If the version is more basic, pick the plaid pattern. Alice really loves plaid, she has a lot of plaid suits.
There are also some plaid woolen coats, shirts, jackets, large plaid, small plaid... These are all more distinctive.
-  Item Recommend -
In light and light items, Alice prefers small floral. I think this is also one of the reasons why she doesn't have a sense of distance. After all, the big flowers may highlight the enthusiasm, but they are not as friendly as the small floral.
The same is true for wave dots. Alice's single products are wave dots except for broken flowers. It can be seen that she is really unifying her own style.
- Item Recommend -
In addition to self-styled patterns, style designs must also have characteristics. For example, this kind of low-cut floral blouse, she has several pieces, it is the kind of retro pastoral style. 
There are embroidery, lace, puff sleeves. She also has a few palace style blouses. I especially like the white embroidery on the left, from Mad Seventies. And she wears a wrap skirt, it's so beautiful!
Alice also likes to wear some slim designs. What she wears most often is a polka dot and a Vichy pattern. Polka dot is a vintage style. She wears it alone in spring and autumn, and wears it with a turtleneck in winter. It is very practical!
     Alice has discovered two ways to wear it, either slim or knotted.
- Item Recommend -
Alice can always find so many special designs. In addition to the strict requirements for style, she can't do without her keen on shopping in vintage style shops. 
There are really a lot of vintage style clothes in her closet. From jacket to inner, top to bottom, these vintage style clothes have played a very important role in increasing her retro feeling.
5/ Uniform Color of Shoes and Bags 
Through the many pictures above, we find that the colors in Alice's wardrobe are very uniform. Earth colors such as brown, camel, and khaki account for almost 60%.
When she buys vintage accessories such as shoes and bags, she basically follows this rule. I have summarized a few of her commonly used bags below:
Alice will choose a large-capacity bucket bag as her daily bag.
She would choose a more square bag type when she usually wears a suit or delicate sweater or blouse.
 In addition, I found that Alice also likes crocodile patterns. The following two browns and two blacks are both.
-  Item Recommend -
Alice's preference for shoes is the same as that of bags. Brown, coffee, and a small amount of black are almost the entire composition of the winter shoe cabinet.
The styles also have something in common: a thick bottom. A while ago, she posted a photo of herself when she was a child with the text "Always loved a chunky boot".
Her preference has not changed until now. Thick sole and round toe are her criteria for choosing shoes, whether it is summer sandals and slippers, or autumn single shoes or winter boots.
- Item Recommend -
6/ Exquisite Accessories, Good Use of Silk Scarves
In recent years, the popularity of jewelry has many large gold chains and large gold bracelets. But many girls don't wear it in their daily lives, because they think "it's really weird to go to the office with this big golden chain".
Let's take a look at Alice's necklace. She also loves all kinds of metal chains, but she chooses more delicate and delicate designs.
This Buckle • Bow • Pearl twist chain is already the one she wears most often. But it's not difficult to match or exaggerate when used to wear sweaters and shirts.
There is also a slightly thinner necklace, with a round buckle design, which is very attractive. It looks good for daily stacking or single wear.
Alice also has a more delicate similar metal chain.
This thickness is very suitable for gentle girls. It can be stacked when you want to be more eye-catching, and it is also exquisite enough to wear alone when you want a low-key.
In addition to these metal chains, Alice will also pick more gentle pearl necklaces. Most of them are irregular Baroque pearls, which are very delicate and suitable for daily wear by office workers.
- Item Recommend -
But in winter when the clothes are thicker, what should we do if such an ultra-fine necklace is too inconspicuous? Alice will start to change silk scarves at this time. 
She can be regarded as a silk scarf master. This does not refer to a large number, but a very frequent use. In fact, there are only three commonly used ones: 
The brown one below is from the vintage store. Alice likes to use it with beige tops. By the way, match the color with the bag or inside.
There is also a gray coffee color striped silk scarf,which specializes in silk scarves. Her matching method is the tone on tone, and they are all very easy to master.
Alice will use it when she doesn't know what silk scarf to wear.
-  Item Recommend  -
7/Capsule Wardrobe 
After sharing so much, in the end I want to emphasize one more point: 
I think the reason why Alice is worthy of being a role model for dressing is that in addition to her dressing method, direction of selection and approachable style. It is more because of her reuse of clothes.
From so many pictures above, you can also see that there are many clothes appearing frequently. And this is the most common look in our ordinary people's wardrobe!
Many of us do not have very large cloakrooms. What we need most is to maximize the utilization of each piece of clothing.
A vintage dress with a jacket in the fall, and a sweater in the winter, we can continue to wear it with a piece of fur.
Shirt + suit, shirt + sweater + suit, sweater + suit + silk scarf...... It will be refreshing if you regroup even if it is the same item.
In the fall, wear a denim jacket with a pair of single shoes, and replace it with boots after the temperature drops, plus a hat and scarf. In the deep winter, a woolen coat or even a down jacket can be added to the outside of the denim jacket. The utilization rate of clothes can be greatly improved.
So, stop complaining that you don't look good in clothes because of "less clothes." Like Alice, you can make a big change once you find your own style, then revitalize your wardrobe and create a high utilization rate !
 Please visit here to read more blogs!