4 Latest Pants From Punk Rave Winter Collection
The punk pants trend is not going anywhere anytime soon. It's a look that can be worn casually with a t-shirt or dressed up with heels to go out in the city. The new collection includes slim-fit leggings and casual straight pants. At the same time, these pants are made of very comfortable and breathable fabrics, please don't miss them!
Women's Punk Floral Embroidered Faux Leather Leggings
1. Slim-fit leggings;
2. Elastic rivet straps on both sides stretch to the heart-shaped lace decorative at the thigh;
3. Elastic waist.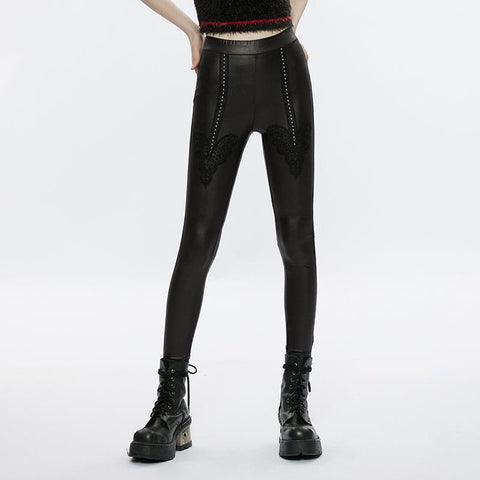 OK-004
Women's Punk Cross Buckles Faux Leather Leggings
1. Elastic and slim fit silhouette;
2. Cross loops and buckles on both sides can be opened;
3. Rubber band is in the back waist to ensure elasticity.
Women's Punk Big-pocket Side Slit Cargo Pants
1. Lose straight cargo pants;
2. Eyelet strap decoration on both sides;
3. Big pockets on the side, and the pocket cover is decorated with metal zippers;
4. There are zippers at the bottom of the pants for adjustment;
Women's Punk Dragon Printed Frog Split Flared Pants
1. Flared pants;
2. Sexy slits at the front and faux leather splice at both sides;
3. Chinese plastic buckle decoration is sewn on both sides at the front of the pants;
4. Pockets on both sides;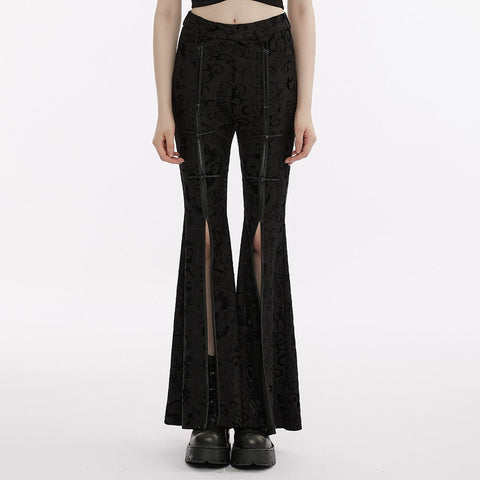 OPK-499
Women who wear these items will never have trouble finding the perfect outfit to match! Our store also offers a lot of other designs for vests and punk gothic clothing, search for the right item according to your preferences!