2 Latest Punk Rave Men's Skirts&Kilts
Punk Rave, a brand synonymous with rebellious fashion and alternative style, has introduced a striking and revolutionary collection of men's skirts and kilts. These garments challenge traditional gender norms, offering a bold and avant-garde approach to contemporary fashion that is both edgy and elegant. Crafted with meticulous attention to detail, Punk Rave's men's skirts and kilts fuse elements of punk, gothic, and alternative subcultures to create a unique and empowering fashion statement. Whether you're a fashion-forward rebel or someone looking to experiment with alternative styles, Punk Rave's collection will inspire and captivate those who dare to be different.
The skirt is an irregular layered piece splicing design. It incorporates raggedy mesh to give it a decadent vibe. This skirt is a classic A-line silhouette.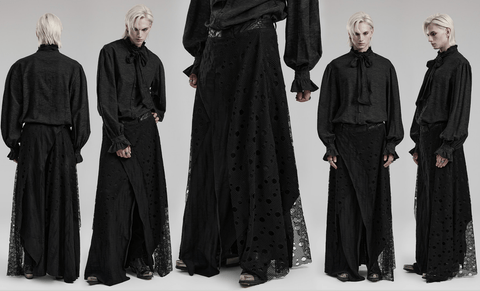 This kilt is an asymmetrical version with a short front and long back. There are two detachable loops on the waist. The kilt has a large pocket on the side.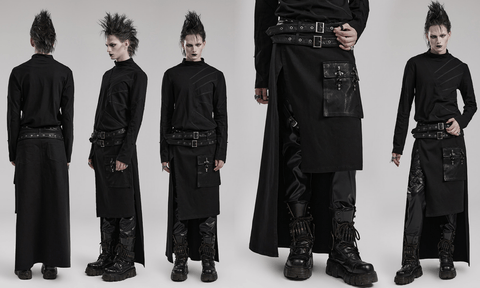 Punk Rave's men's skirts and kilts are a striking testament to the brand's commitment to pushing the boundaries of fashion. They offer a unique blend of elegance and edginess, allowing wearers to embrace individuality while boldly making a statement. Sign in to our store and explore the extensive range of alternative clothing options.